I recently went for vacation in Mustang . This was the first time I went to Mustang and I loved it. We sure have seen a lot of pictures and have heard a lot from our friends about mustang but there is more to it. From my experience I am writing few things you must do while in Mustang. Mustang is great place and not just beautiful place with mesmerizing view but also has lots of things to offer. Mustang is a great place to be not just for youngsters but elderly people as well. Here are list of things you can do in Mustang.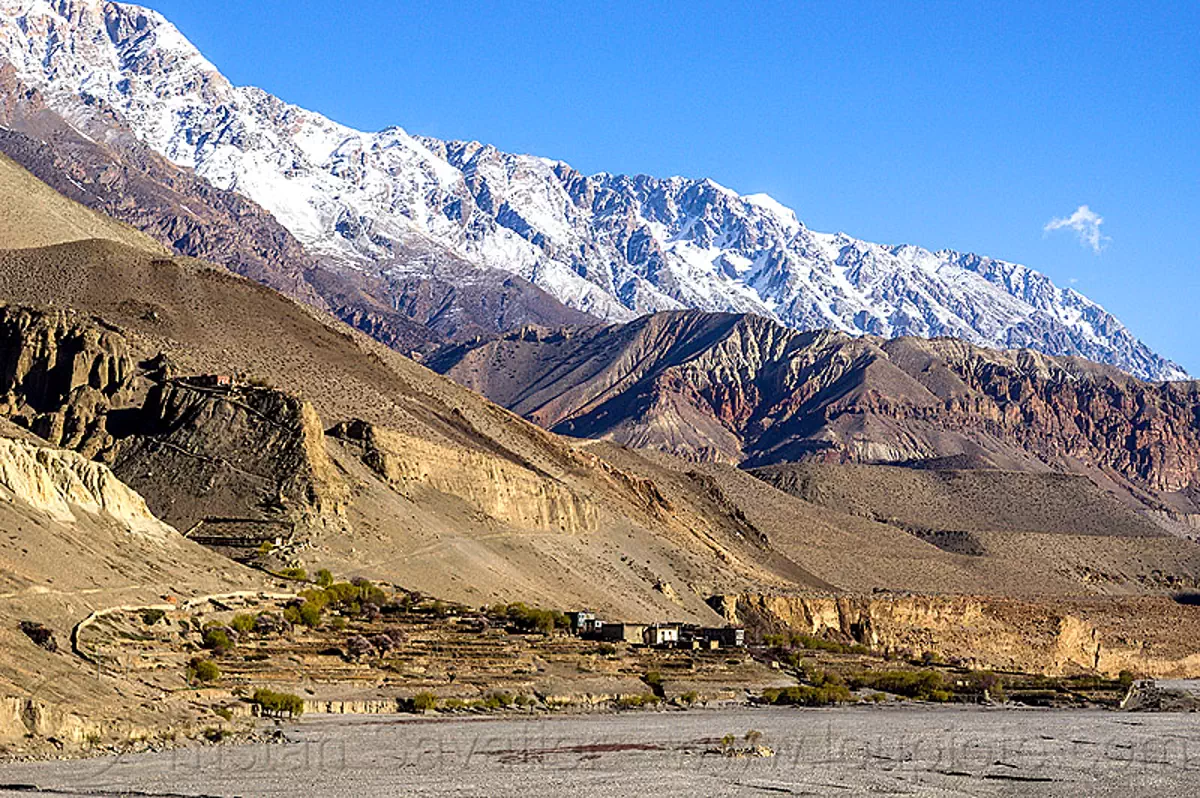 Muktinath Temple
There is now way I miss Muktinath temple when we talk about mustang. Thousands of people come to Mustang very year to visit the holy temple Muktinath. It is believed that once you dive in the pool in Muktinath temple and bath from the 108 taps all your sins will be cleared away and you will live a happy life ahead. They even believe visiting this temple gives your freedom in after life. Muktinath is definitely one of the most holy and famous pilgrimage site in Nepal. Therefore despite the geographical difficulties many people visit the temple. In my trip as well I could see many elderly people struggling to reach the temple. They were so tired but still it was their faith that took them there finally. Many people even got their in horse.
Horse Riding
Horse Riding is for those who want to make their trip the most adventurous. And when I tlk about horse riding I am not saying that you sit in a horse and the owner guides you. I mean actually riding the horse. The local horse riders will teach you how to ride horse and you can take control of the horse yourself. This is just so much fun to do. But let me warn you as well. This lloks fn abut it can be very dangerous as well. So most of the rdesr don't allow you to take contro of their horses. Because since we don't know how to ride a horse it can be dangerous. If you don't get the rules or panic there are chances you will face serious accidents. This could be fatal as well looking at the geography there. But you can train yourself for sometime from the local riders before getting on one. Believe me that experience will be magical.
Rupse Fall
Rupse fall is one of the most beautiful waterfalls I have ever seen in my life. The water fall is situated on your way to Muktinath. On your way to the temple you will see amazing beautiful things and Rupse fall is one of them. The waterfall is really high and has the most clear water. You can even go to top by walking for few minutes. In the top, you can view the waterfall from even near distance. In that place the water will also touch you while it falls down in high speed. The sprinkles just make your fresh and stress free. It is a great place for photos as well so make sure to visit Rupse fall while visiting Mustang. It lies in the way and will make your journey more fun and relaxing. From my experience my favorite thing about my latest Mustang trip was Rupse fall itself. After getting out of our bus we were astonished to see the view and the cold water just took away all our stress from travelling.
Marpha Valley
Marpha valley is a small village in Mustang. This place is great because of its old civilization. There are old houses and locals. You don't see much houses in Mustang and there are only few villages, Marpha valley is one of them, This place id also famous for its dried fruit product. Another great thing about th pace is Marpha itself. Marpha is a brandy made of fresh apples in Mustang. That drink is quiet famous in Nepal and Marpha is the main place where you can buy it. Marpha valley is the pace where many scenes of the famous movie Jerry was shot. A particular alley became quite famous after the movie so a alley there is named as jerry gully. Jerry gully is quite famous place in Marpha. People make sure to go there and take photos. In our trip as well, people were capturing a lots of photos in that particular place. There is nothing much special about that place but the unique styles houses and alleys make the place special.
The local food
One of the best thing about travelling new places is the food there. So there is no way I would miss food in the list. Mustnag offers you the best local food. The speciality there is the thakali food prepared by local restaurants. That food is one if the best food I have ever had. We Nepalese love Daal bhat tarkari and thakali is like the king of Daal bhat Tarkari . The spices, the flavors are all on point. Some restaurant may ruin it but actually Thakali is great food. If you are lucky you will get the best Thakali khana with local Mustnagko Kalo dal. There is special daal and it taste different from any other daal we have tasted. That daal makes thakali khana the best. Thakali khana is definitely one of the best thing about travelling to Mustang.
Trying the local Marpha
When you visit Mustang. There is no way you will come back without tasting Marpha. Marpha is quite a drink and talking from my experience it is even strong than vodka . The effect of Marpha can stay for days as well. It may give you a really bad hangover so make sure to drink in limit but I suggest to try this at least once. This will be one of your best memories from Mustang. Let yourself loose for a night. Make one night Marpha night but stay safe. Drink only if you can control yourself and don't loose your senses. Also drink only if you are surrounded with trusted people.